Arthritic Knee Pain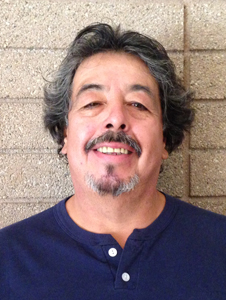 When I first started seeing Dr. Renee, I had a few issues concerning my knee and ring fingers on both hands among other things. I had been working out in the pool and gym, practicing tai-chi and yoga, trying to improve my overall health. That did help, to a point. I had pain, but mostly discomfort. Some days worse than others. Some days, the pain was difficult to deal with.
I am so indebted to Dr. Renee for improving my overall well-being plus showing me along the way how to continue to deal with my everyday issues. With her knowledge and experience, working with me, I was able to feel relief from the discomfort my knee gave me on a daily basis.
It was great finding a professional who also helps you understand what she's trying to achieve and answer any questions I had. I was at ease knowing I was in good hands. Dr. Renee was always there when I had questions and issues. There were many days my knee was especially bothersome, sore, and painful. I am very grateful for her support and concern. At our age my friends and I have to deal with aches and pains everyday that life brings us. I wouldn't hesitate to recommend Dr. Renee to my family, friends, or anyone else.
I mentioned to Dr. Renee that I've been feeling pretty-good these last few weeks. Sleeping better, walking better, just feeling great. Something we take for granted in our youth.
Dr. Renee, I am so thankful to you for helping me. You're a wonderful practitioner. Thank you again for everything
Mando Barragan
California
More Client Experiences