We would like to welcome you to the world of Healing Touch. It's truly a transformational mind-body-spirit modality that employs energetic touch, evidence-based results, and scientific research to facilitate health and healing.
What is Healing Touch (HT)?
Healing Touch is an healing therapy in which practitioners consciously use their hands in a heart-centered and intentional way to support and facilitate physical, emotional, mental, and spiritual health.
Healing Touch is also what's called a biofield therapy. "Biofield" is a word coined by biophysics pioneer Dr. Beverly Rubik. It describes the field of energy that surrounds and interpenetrates our bodies.
That biofield is made up of quantum wavelets. One thing that all waves do is move up and down. That's another way of saying they vibrate. Still, not all waves vibrate at the same rate, right? There are low vibrations and then there are high vibrations. There are slow vibrations and fast vibrations, too.
Did you know that emotion is a vibration? It is. For example, when you are excited, your energy is high and you may feel as if you're bouncing with happiness. The opposite is also true. When you're sad, you're vibrating more slowly and you may feel sluggish and low in energy. As board-certified Healing Touch practitioners, we've learned gentle and effective techniques that keep you tuned up, i.e., help you vibrate optimally.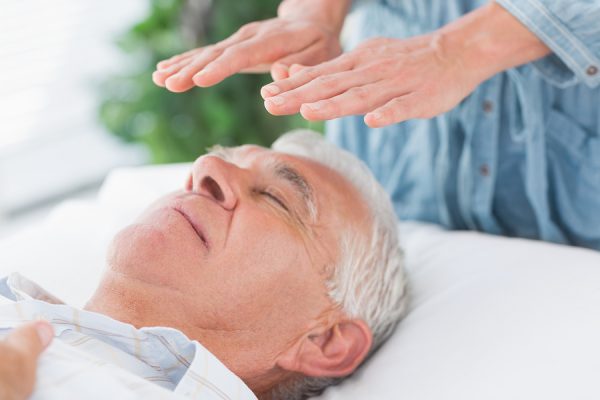 So how is energetic HT experienced? The practitioner uses heart-centered intention, along with light or near-body touch on various places on your body, to clear, balance, and energize your whole person, body, mind, and spirit.
Let's use a simple example. When a doctor sets a broken bone with a cast, that cast holds the bone in place, right? But it's your body's healing mechanisms—your body's energies‑‑that then kick in to heal the break. Now, as HT practitioners, we become the cast. We hold and support your energy field using our hands and our biofield. And as a result of the support, your self-healing mechanisms can get to work helping you heal.
What are the benefits of a HT session?
Healing Touch is Non-invasive. During a session, there will be no injections, no medications, and no surgery.
Healing Touch is Non-Toxic. Practitioners do not provide pharmaceuticals.
Healing Touch is Effective. Research and evidenced-based clinical results have shown that Healing Touch facilitates the relaxation response which catalyzes the body's self-healing mechanisms.
Healing Touch is Economical. Practitioners do not require the use of specialized equipment which means costs are very attractive either as a stand-alone to facilitate ongoing wellness, or as an integrative therapy, to support existing medical practices.
Healing Touch used during an active session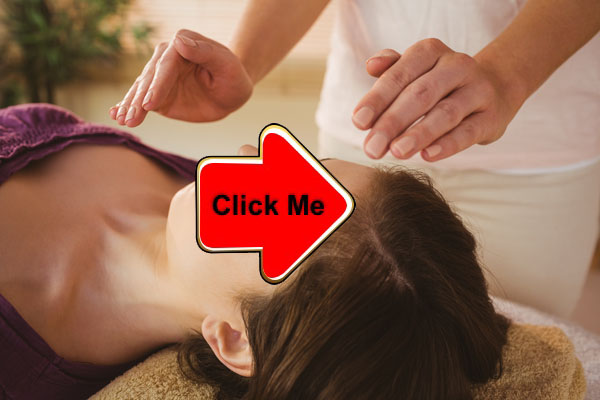 What does the research say?
Research into the effectiveness and efficiency of HT as a primary and/or complementary healing modality has branched out to include many standard medical challenges faced by both patients and hospital administration. The results are exciting and suggest patient support for the use of Healing Touch as a integrative partner for primary medical concerns including:
Cancer
Pain
Cardio-Vascular Disease
psychologoy/psychotherapy
Stress
Balance
Death and dying
endocrine/immune function
Post-operative Recovery
Healing Touch for ailing pets can also be done, remotely.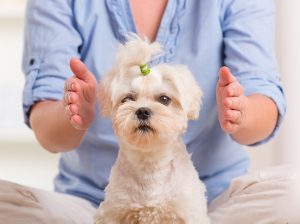 Endorsements of Healing Touch as an integrative mind-body-spirit modality
As board-certified Healing Touch practitioners, we follow the Healing Touch Program Code of Ethics and Standards of Care.
Healing Touch Program is accredited by the American Nurses Credentialing Center (ANCC), the American Holistic Nurses Association (AHNA), the Canadian Holistic Nurses Association (CHNA), and the National Certification Board for Therapeutic Massage and Bodywork (NCBTMB).
If you're interested in just some of the evidence-based scientific research validating Healing Touch as a means to health and healing, here are links to 10 studies and their outcomes about the benefits of HT. Enjoy. modulation of gene expression and epigenetics from affects of Integrative Medicine, reduction in joint pain with improved joint mobility, reduction in anxiety and length of hospital stay, reduction of blood pressure, respiratory rate, pain, heart rate in cancer patients, headache management, sleep pattern management of burn patients, decreases postoperative pain, increases quality of life for cancer patients, promotes proliferation of human cells in culture, reduction of pain and stiffness of osteoarthritis in the knee
To book a session, please click the button.
Session Information