EFT Tapping
Want to stop over-reacting to certain words, tones, attitudes, memories, and even some people? There is a way to tone down your anxiety and reclaim your emotional control.   Why not try EFT Tapping!  We use this energy technique routinely in our practice because it's easy to teach, easy to learn, and easy to use, anywhere. Regaining conscious control over chronic emotional reactions leads to a renewed sense of psychological balance and a reduction of anxiety, both of which are essential ingredients for physical health and healing.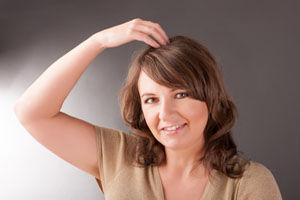 What is EFT Tapping?
EFT Tapping is a powerful self-healing method that we have been advocating to our clients for years.  Why? Because this energy-based technique is grounded upon gold-standard research that's been repeated by reputable researchers worldwide, published in peer-reviewed medical and psychology journals, and has received acceptance by the AMA (American Medical Association), American Nurses Credentialing Commission, the APA (American Psychological Association), and the NASWB (National Association of Social Workers).
EFT stands for Emotional Freedom Techniques.   It offers what it says it offers—freedom from the disabling impact of chronic and/or intense emotions.
EFT Tapping involves a mechanical process.  Whether you're being voice-guided by us during a session or working by yourself, you execute the tapping sequence on yourself.  The sequence involves tapping 12 energy meridian points on your face and body using your fingertips along with repeating a specific and individualized set of affirmations.  It's easy to learn.  Sort of a self-acupuncture without needles.
What can I use EFT for?
Reducing the impact of anxiety
Improving athletic performance
Diminishing the effects of depression
Finding the emotional/psychological roots of pain
Reducing the emotional and physical symptoms of stress
Improving or eliminating phobias
Controlling or reducing PTSD
Improving tension headaches
Controlling cravings & addiction
Succeeding at weight loss
Building positive emotions, like hope and joy
Here's a session about Stress Relief that uses EFT:
EFT is effective for adults and children.  You can learn the basics on your own and then teach your child.  It's a great tool to help yourself and your children deal with everyday stress and anxiety reactions so that they don't deepen and become chronic.
However, we highly recommend that if you or your child has a serious emotional disorder, that you partner with your medical doctor, a psychotherapist, and us, or another qualified EFT practitioner trained in EFT to support and guide you through the EFT process, to lead you towards long term health and healing.
Here is another resource that may help you:  Basic EFT course and tutorial
Remember, the more you practice, the better you get.
If you're interested in evidence-based scientific research validating EFT as a means to health and healing, here are links to 1) 5 studies and their outcomes about the benefits of EFT; and 2) a website resource listing scientific research studies on the efficacy of EFT broken out into five categories: Outcome studies, clinical reports, mechanisms papers, review articles and meta-analyses. Enjoy.
reduces depression, controls PTSD, reduces adolescent anxiety, improves athletic performance, reduces anxiety among women undergoing surgery
Many more outcome and clinical studies validating EFT as a energy medicine modality that heals can be found here: EFT research studies by category
General Information about EFT Sessions
To learn about session protocols and timing, please click the button.
Session Information